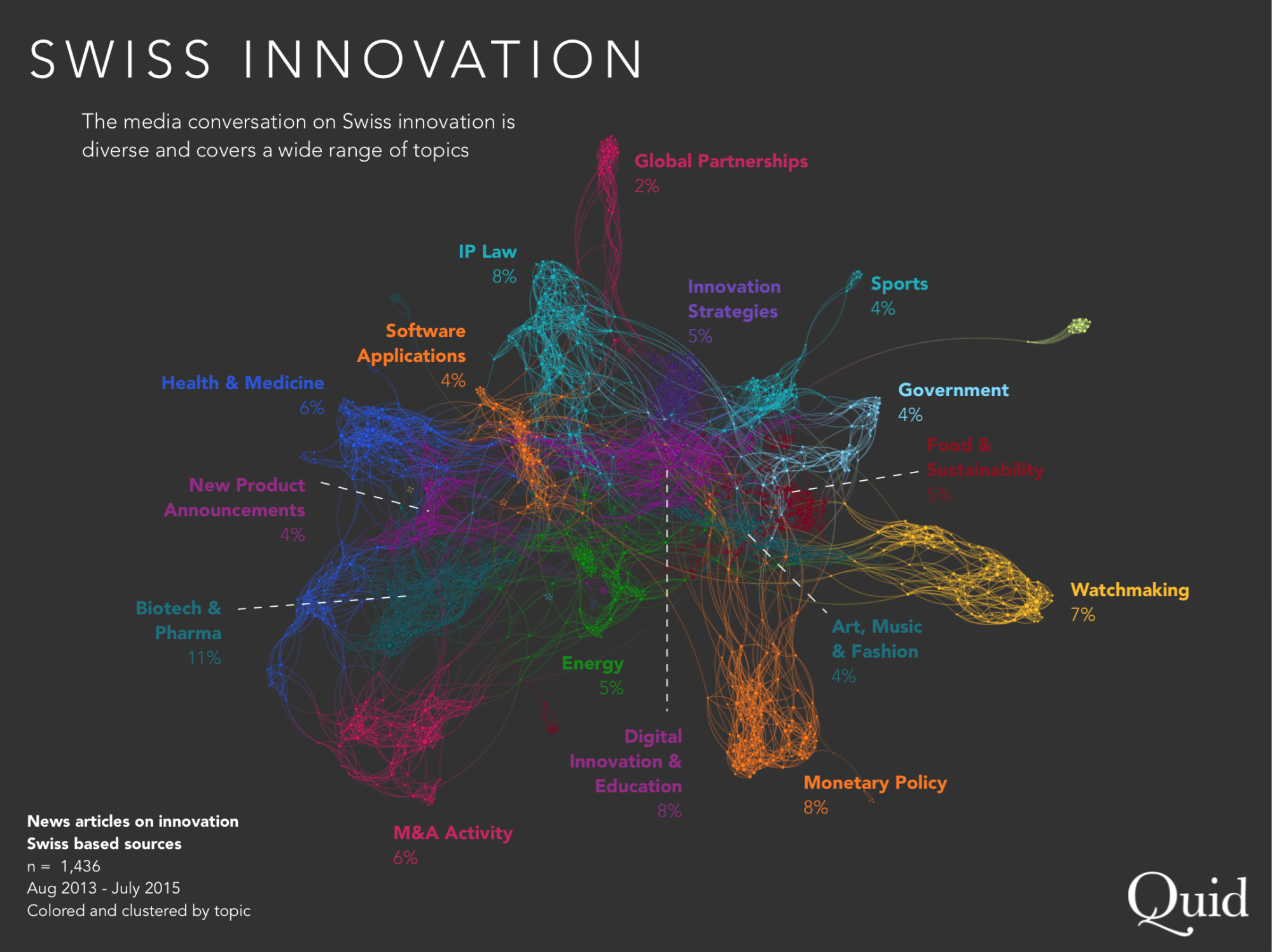 Last week, Quid had the pleasure of presenting at the Art of Innovation dinner on Pier 17.
The event was hosted by swissnex San Francisco whom will have new offices on the pier along side the Consulate General of Switzerland and the Swiss Business Hub. This Swiss Innovation Pier, as it's being called, will become a hub of innovation where bilateral relations are nurtured and interdisciplinary minds cross paths.

At the dinner, government officials, startup founders and business leaders not only celebrated the new home of these three Swiss organizations, but also participated in a real-time innovation experiment. During the event, attendees tweeted their thoughts about what innovation means to them and how it takes place in their respective businesses and organizations.

Quid then took those tweets and created an interactive map representing the collective intelligence of the room. We found that one of the most central ideas discussed during the dinner focused on connecting people together in order to encourage innovation.

For the full analysis of tweets along with our comparison of Swiss versus Silicon Valley innovation please view the report by clicking here.
Intelligence in your Inbox
Sign up for the Quid newsletter for a monthly look into how data and visualization are changing the way we view the world.