How To
View top investors and acquirers in a Quid bar chart
A new view in Quid lets you more easily identify active investors and acquirers in a Companies network.
Whether you're analyzing a set of companies or a full market landscape, the new view will ultimately help you gain valuable insights for strategic tasks such as monitoring your competitors' activity or identifying unexpected strategic investors and acquirers.
Let's say you're researching the drones industry. 
In Quid, we start by compiling our set of desired companies based on their technology and products, funding during a particular timeframe, geographic location, or any other criteria you're interested in. The resulting Quid map also identifies themes your companies fall under, allowing you to later understand which market segments investors and acquirers are targeting, and the proportion of deals across market segments. 
For example, below is a map of more than 600 companies related to drones.

The bar chart by Investors and Acquirers lets you easily compare top overall investors and acquirers across your set of companies.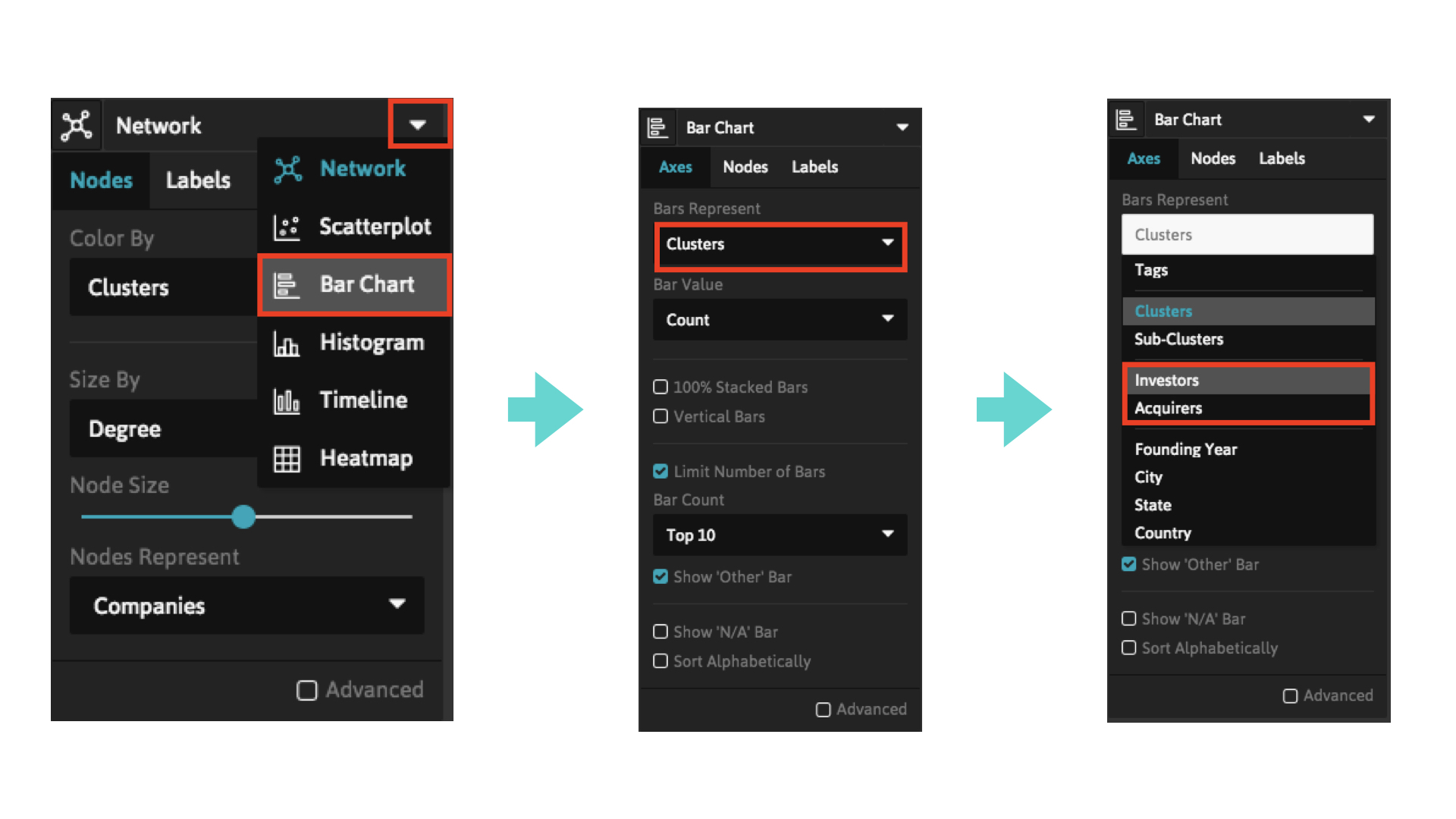 You can select Bar Chart in the drop-down menu of views in the top left corner of your screen. Once your visualization changes to a bar chart, click on the 'Bars Represent' drop-down menu and select Investors or Acquirers.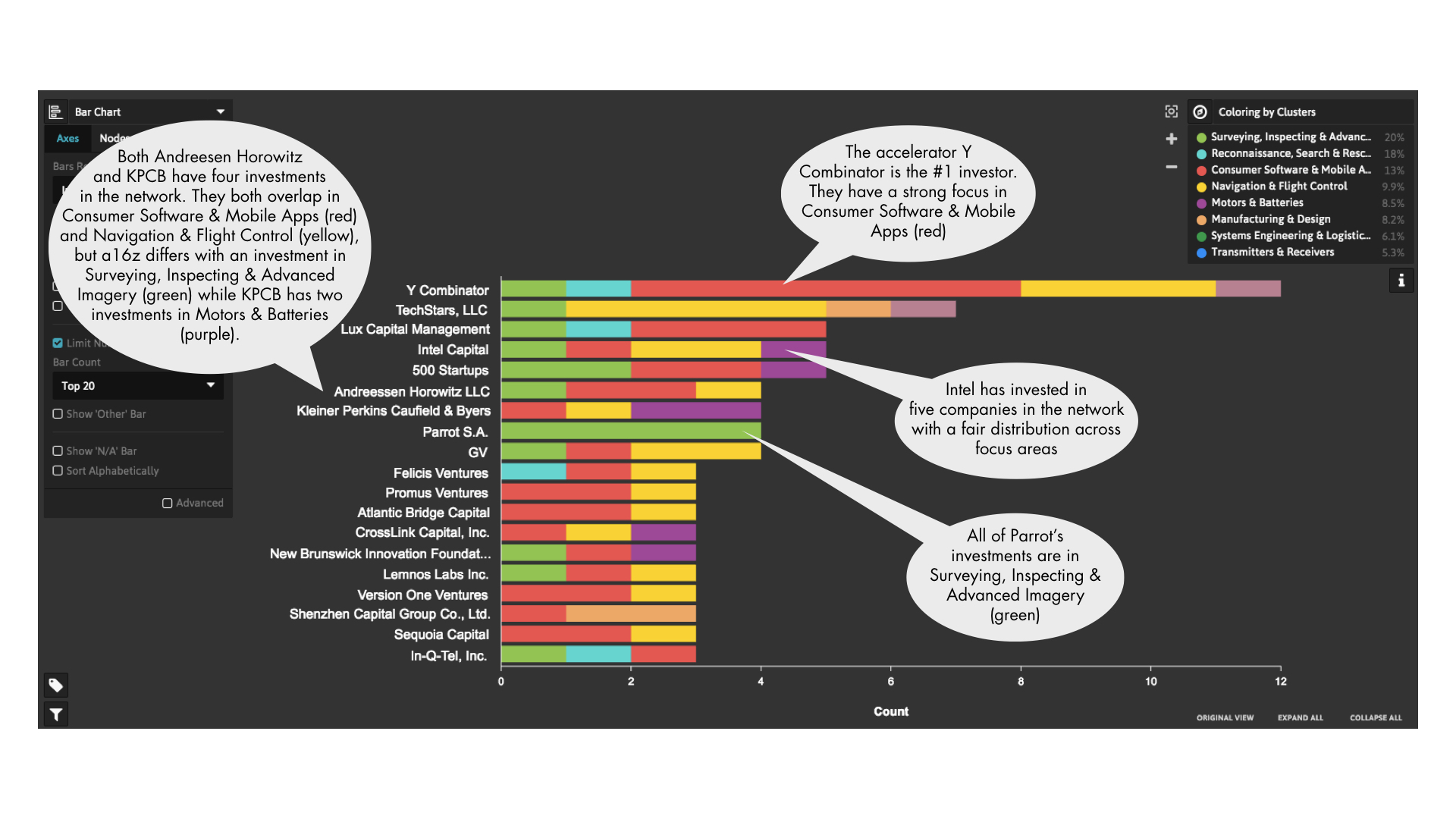 Coloring the target companies by your desired metadata (e.g. clusters/focus areas, countries, tags, etc.) and using the color guide in the top right of your screen will lead you to quick insights into different organizations' investment and acquisition strategies.
The Visualization Editor pane in the top left area of your screen lets you customize a bar chart to answer different questions. Selecting the 'Advanced' toggle button at the bottom of the Visualization Editor pane will reveal all options available for customization. There are three sub-menus within the Visualization Editor pane for customizing your (1) Axes, (2) Nodes, and (3) Labels.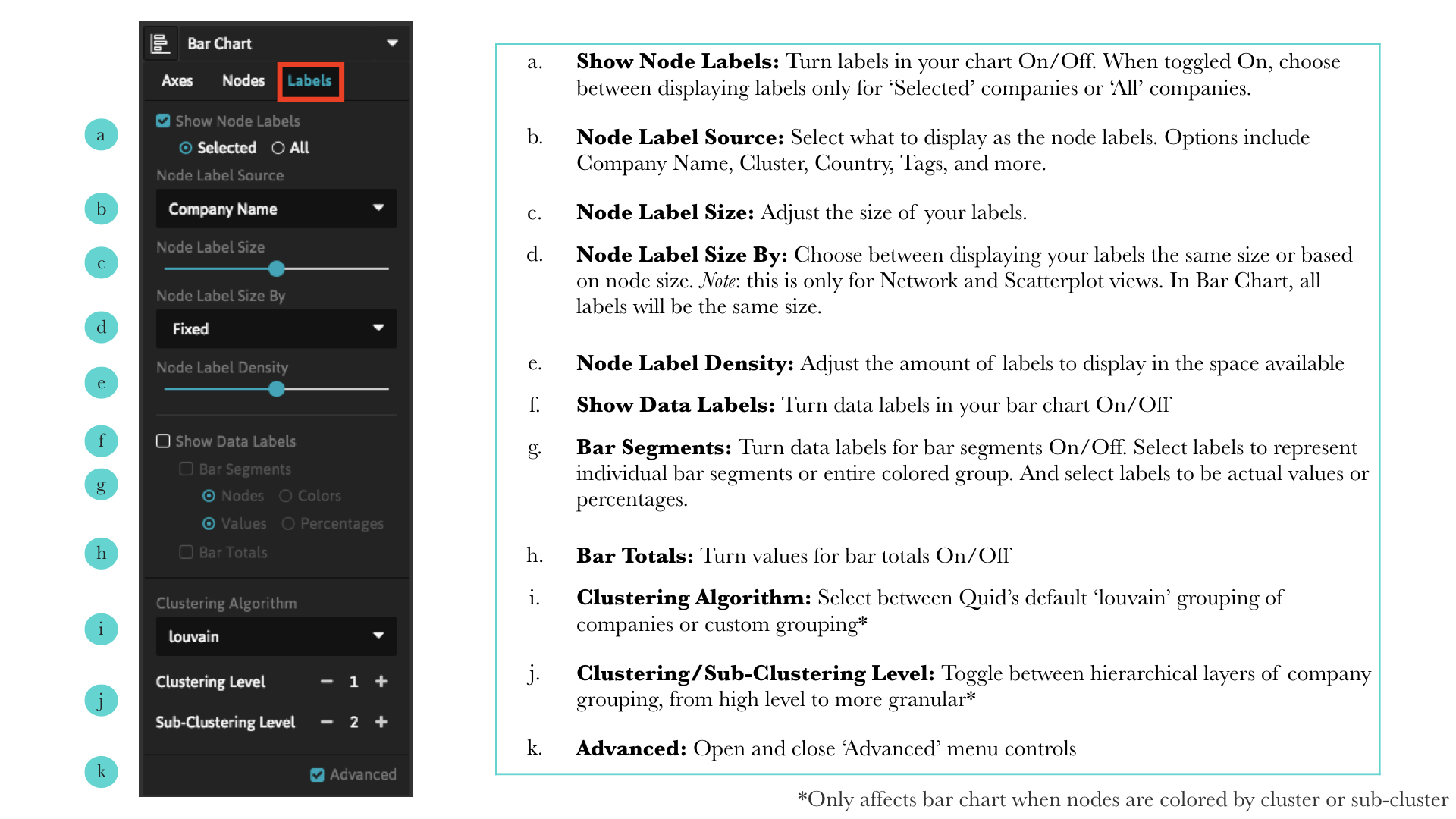 Labels: add and customize labels to your bar chart.
Intelligence in your inbox
Sign up for a monthly look into how data and visualization are changing the way we view the world.