How To
Using the Heatmap view to analyze companies
One of the most popular ways to use Quid is to create a market landscape — essentially, a map of all the companies in a space.
Let's say you're interested in drones.
For a market landscape analysis of drones or any other topic, you want to easily compare market segments across different data points to size up things like market need, market size and competition. This will ultimately help you gain insight or support decision-making.
In Quid, we start by mapping all the companies in a space and identifying the themes they fall under. For example, below is a map of more than 600 companies related to drones.
Among the multiple visualizations Quid offers to explore the underlying data of your Companies map, the powerful new Heatmap view allows you to compare market segments to each other using criteria such as investment, maturity, and growth.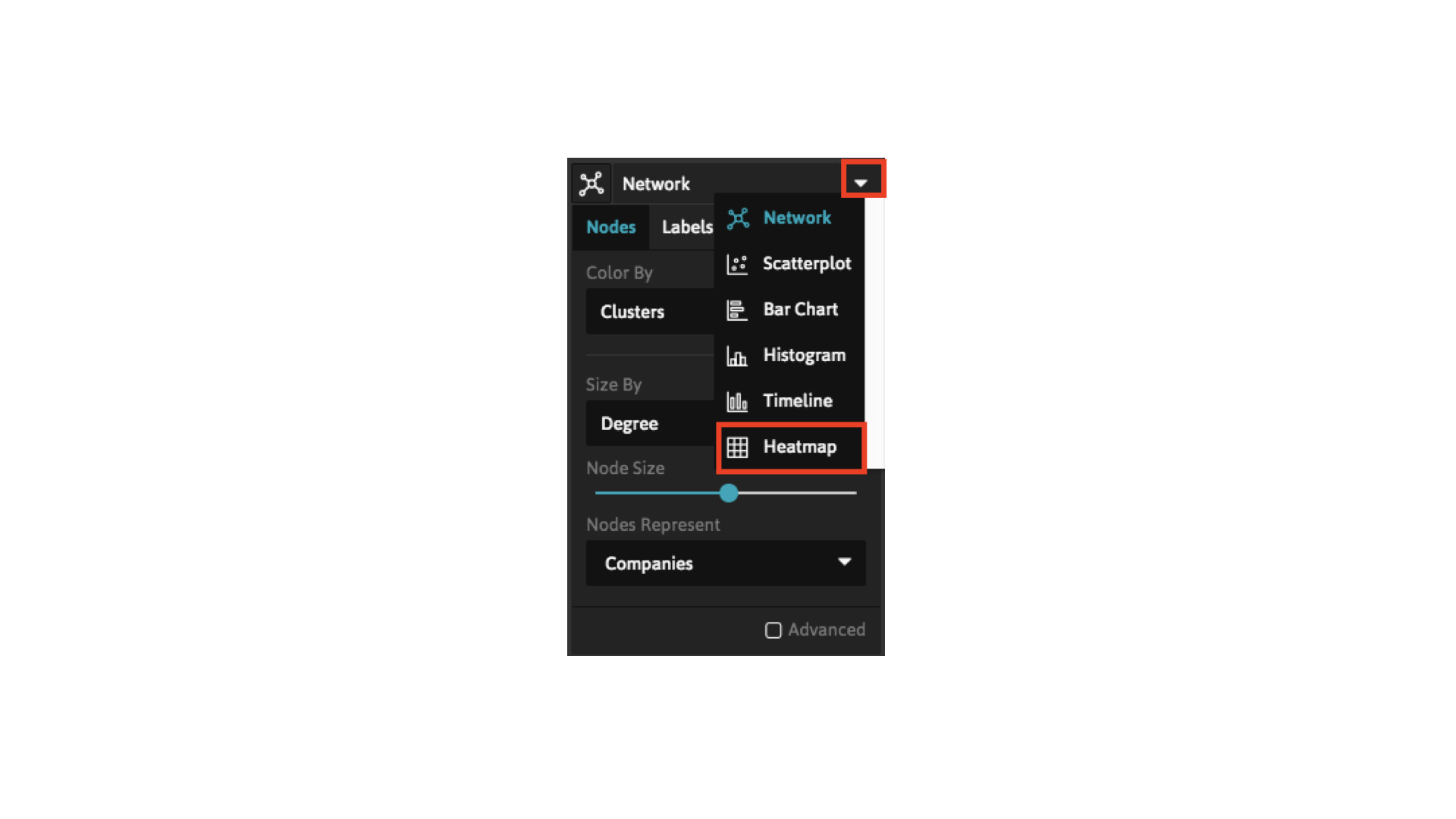 You can find this in the drop-down menu of views in the top left corner of your screen when you're using the Companies dataset.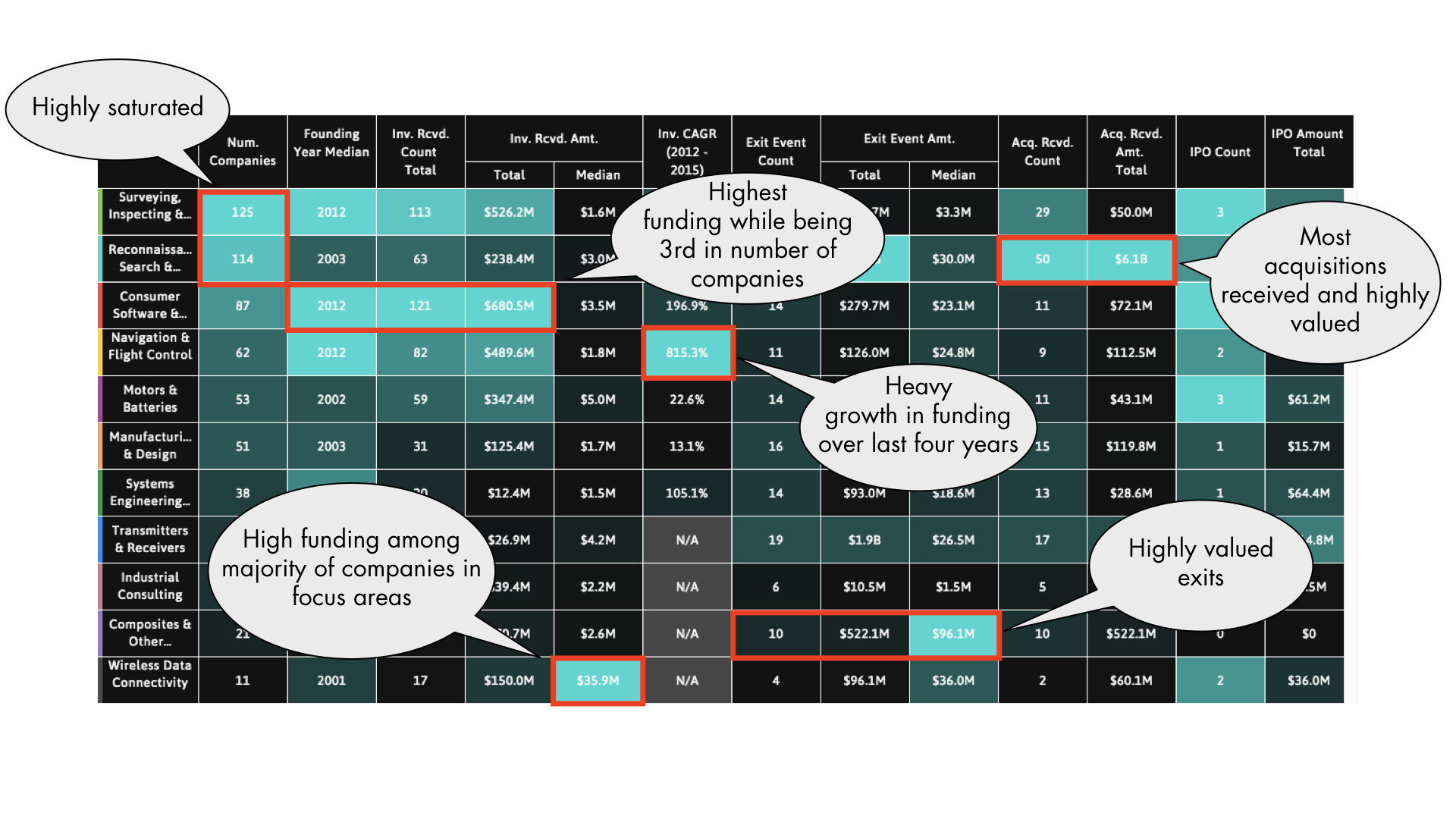 By highlighting valuable statistics across clusters, sub-clusters, or tags within a Companies network, the Heatmap layout provides quick insights.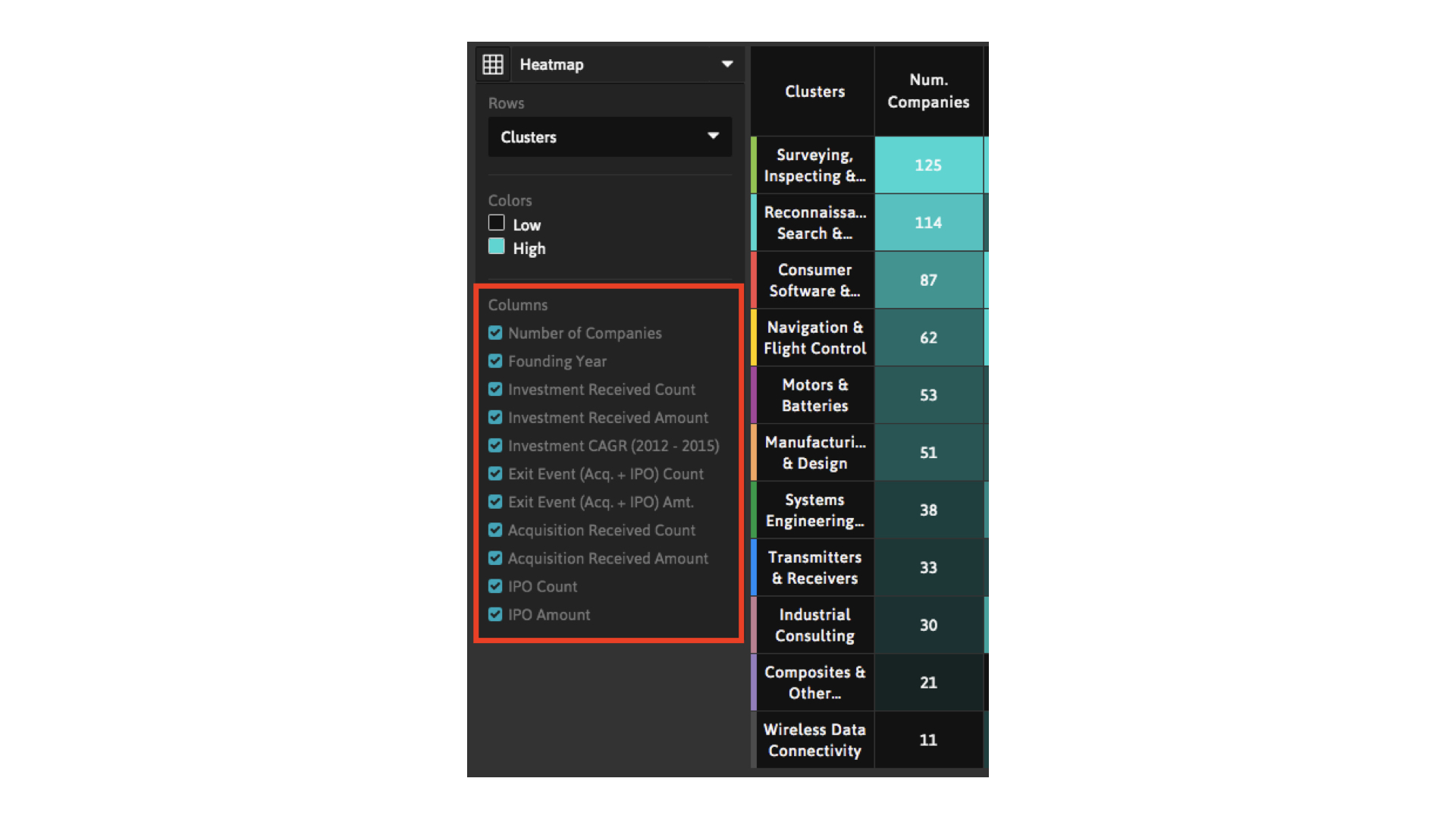 Add and remove statistics from the view by toggling the available options in the left-hand layout panel.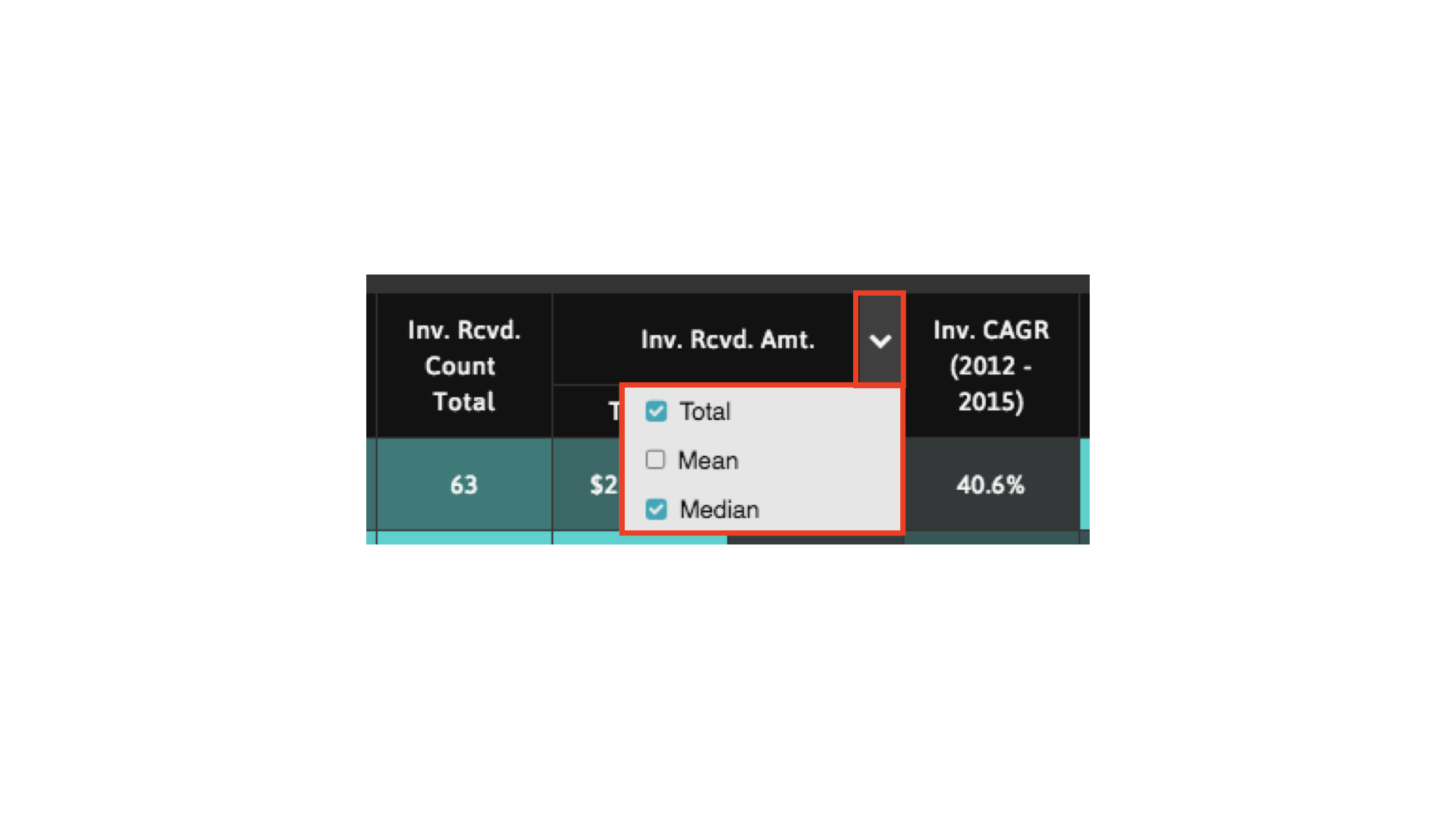 Choose which measures to display (total, mean, and median) for each statistic by toggling those options from each respective column menu.
Sort your rows too by toggling those options from each respective column menu
For information on the calculations behind the statistics, visit the Resource Center. 
Intelligence in your inbox
Sign up for a monthly look into how data and visualization are changing the way we view the world.