Brexit may have shaken up the U.K. and the rest of Europe, but startups there are thriving.
Using the recently expanded companies dataset in Quid, we searched for the latest batch of startups to emerge out of Europe. Specifically, (a) private companies that (b) received funding in 2016 or 2017, with (c) total funding of $2 million or less, and (d) have been in existence less than four years. This criteria resulted in just over 1750 startups holding $933.5 million in total funding and a median total funding of $354.4 thousand.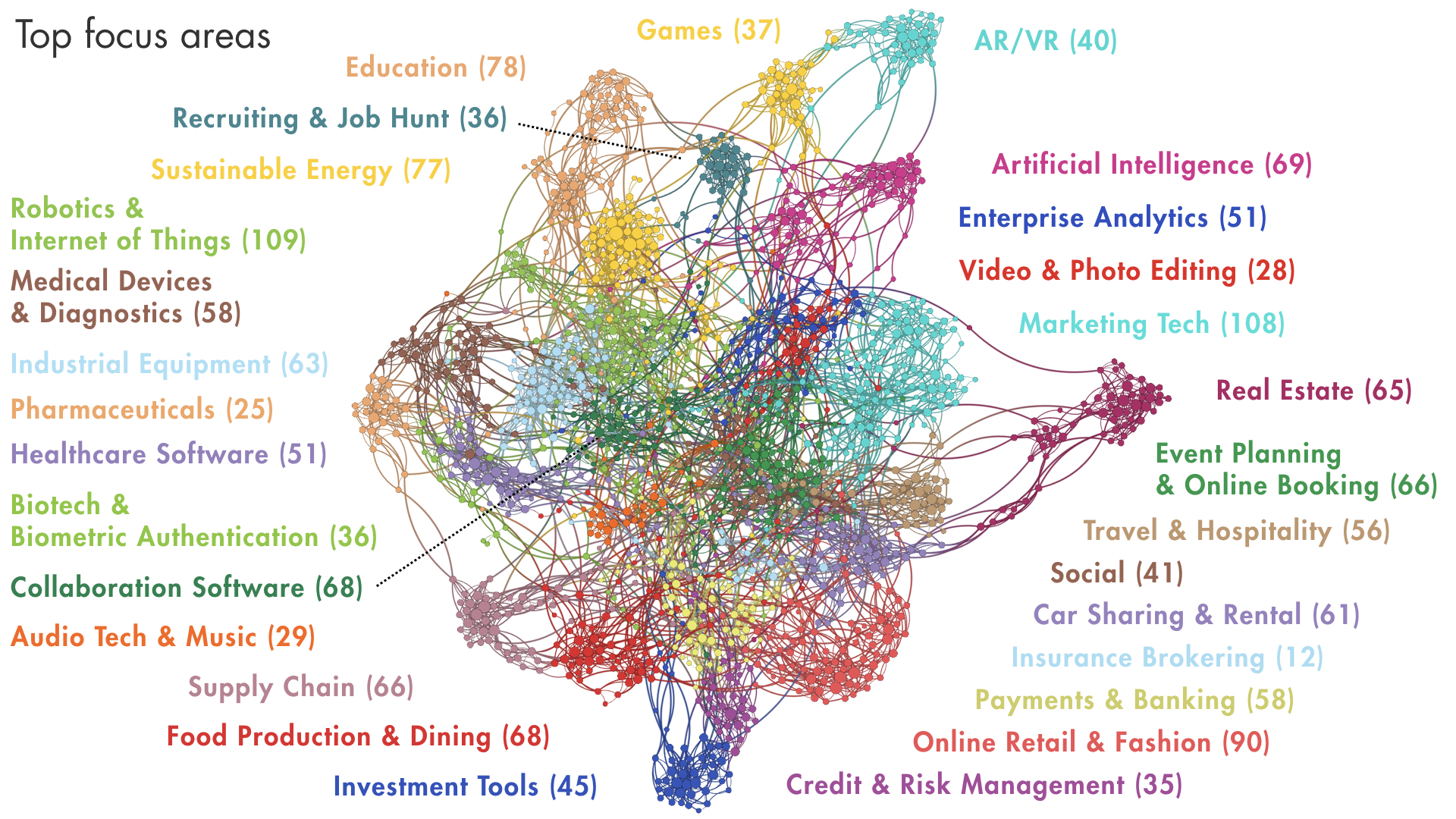 Quid's network visualization maps out the latest graduating class of European startups. Each node represents a company; the links between them represent similarity in technology, products, and services. The stronger the similarity between two companies, the closer they get pulled in together. Quid also identifies focus areas throughout the network and colors them accordingly.
While many of the focus areas fall under fintech, Internet of Things, healthcare, marketing, and retail, cybersecurity does not emerge as a prominent focus area at all. Looking at connections among the focus areas, the bottom left of the map shows how European startups innovating supply chain software and logistics are most strongly tied to the food, online retail, and pharmaceutical industries.

Let's double-click into a few select focus areas:
As for which nation has produced the most recently-funded young startups, it's clearly a two-horse race between the UK and France, with the former holding a significant lead at 423 and the latter having 276. While Spain had the second-highest unemployment rate in Europe in 2016, its startup scene appears to be healthy as it holds the third most recently funded young startups with 147.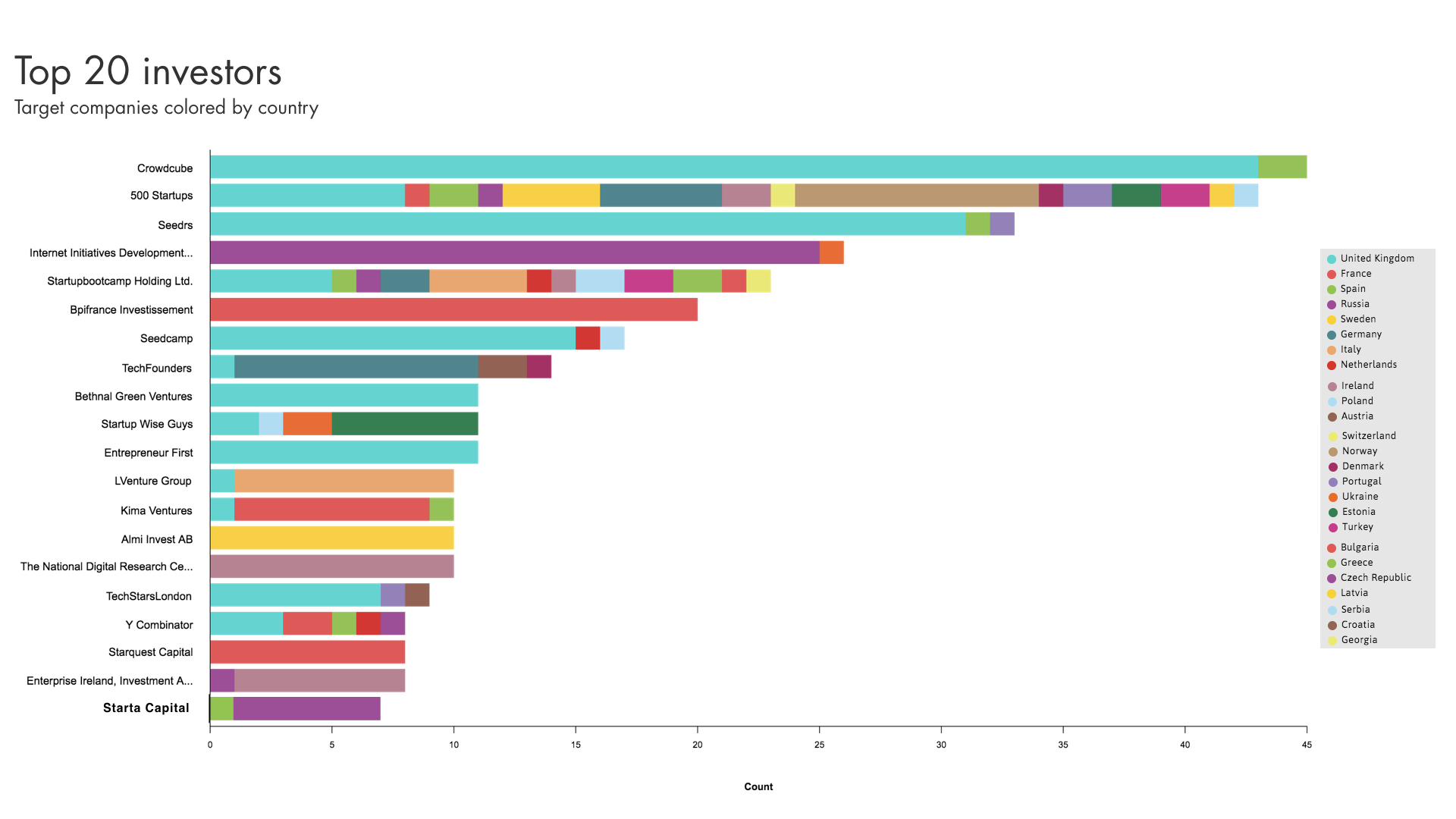 Looking at top investors in these European startups, most of them keep their focus local. UK equity-based crowdfunding sites Crowdcube and Seedrs are essentially fully focused on startups in the UK. Moscow-based Internet Initiative Development Fund, established in 2013 at the suggestion of President Vladimir Putin, has invested in 25 Russian startups in the map and one company based in Ukraine called iCanDesign. Only the accelerators 500 Startups, StartupBootCamp, and Y Combinator have significantly diversified portfolios across many countries.
The above insights are only the beginning of our analysis. Quid can also explore middle and late stage startups around the globe, as well as help you stay current with the next wave of innovation.
Existing Quid users, log in here to try out the new Companies dataset. 

Intelligence in your inbox
Sign up for a monthly look into how data and visualization are changing the way we view the world.