From our Clients
The Narrative Giveth and The Narrative Taketh Away: An Epsilon Theory Blog
Ben Hunt, Chief Risk Officer at the asset management firm Salient Partners, is the author of Epsilon Theory, an always-insightful and wildly popular blog and newsletter that's read by more than 100,000 investors and others in 180 countries.
In Epsilon Theory's latest installment, Hunt used Quid to examine the narrative around everything Bloomberg has published that mentions inflation between April 2016 through March 2017 to see how the narrative has evolved over time. One of his main findings is that the inflation narrative is becoming not only stronger (more articles, new clusters) but also the inflation narrative is becoming more coherent and "gravitationally stable" over time. 
Hunt color-coded the article nodes by date (bluer = older, redder = more recent) to show this time-lapse effect in a single snapshot of the network. Because this is a "gravity model", it's meaningful that the more centrally located articles within the superstructure tend to be redder or more recent articles. Also meaningfully, the clusters themselves show this effect. Look at the blow-up of the network below, and you can see how the more recent (redder) articles in the "markets" cluster are more centrally positioned than the older (bluer) articles in the same cluster.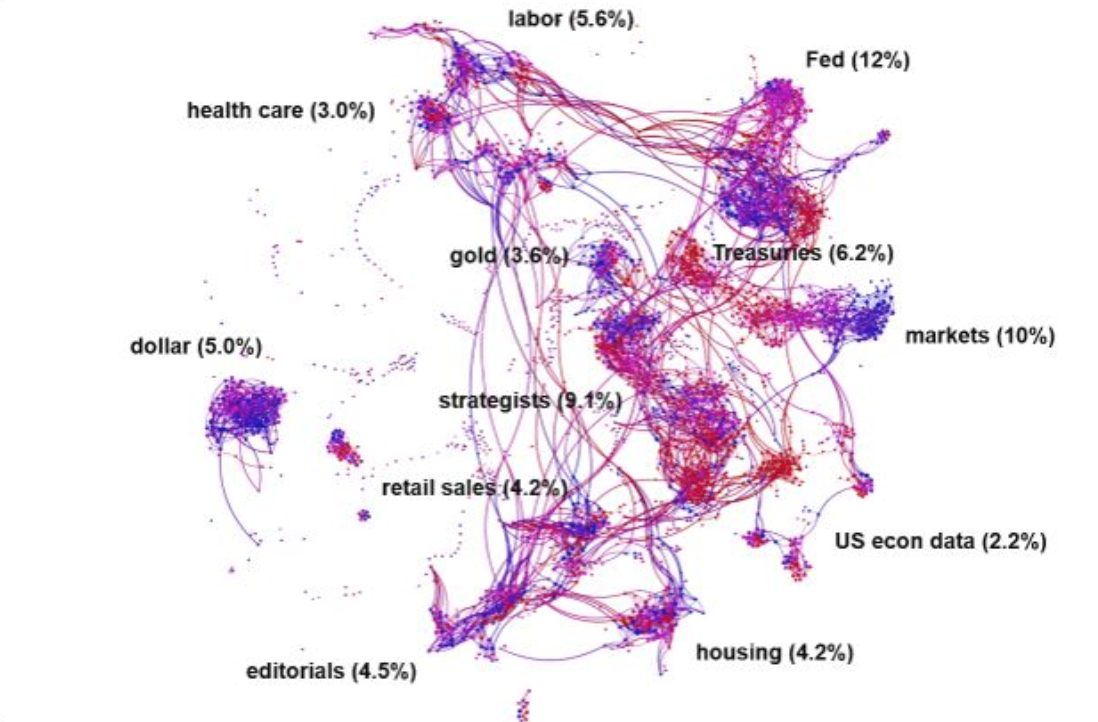 Main network of Bloomberg articles mentioning inflation between April 2016 and March 2017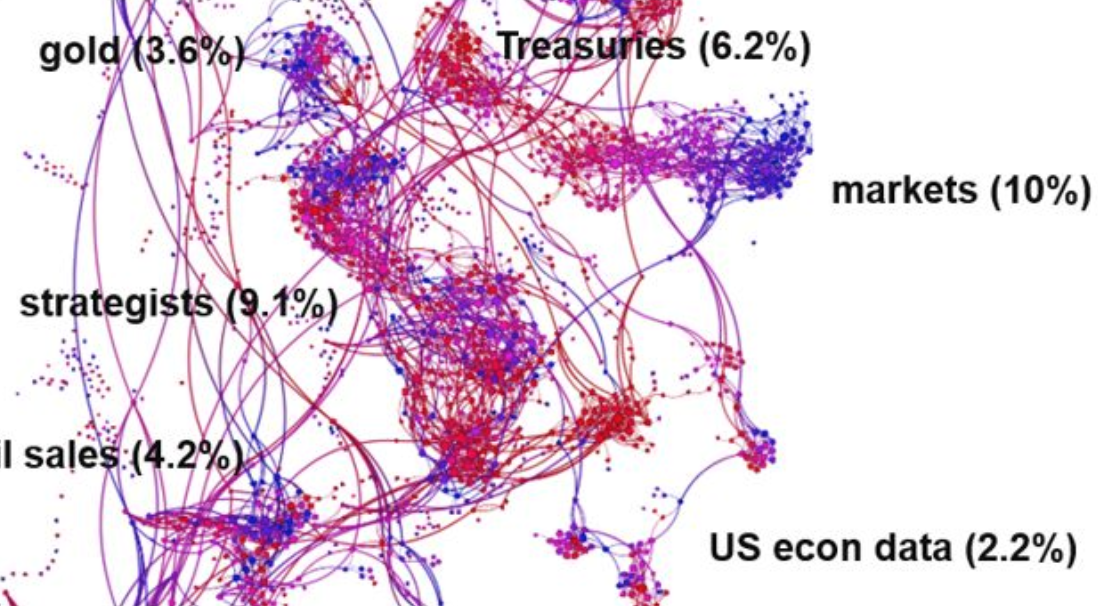 The redder the node, the more recent that article has been published
To see Ben's other blog post and the full inflation narrative analysis, visit his website here. 
Intelligence in your inbox
Sign up for a monthly look into how data and visualization are changing the way we view the world.