This is the first of three installments where we highlight some of our findings from the Food and Beverage Trends of 2018 analysis by Quid.
We used Quid to understand how people's tastes are evolving and what companies are doing to adapt. We analyzed over 10,000 news articles published in the past 12 months reporting on the food and beverage category. Below are the leading trends that we found. How many did you already know?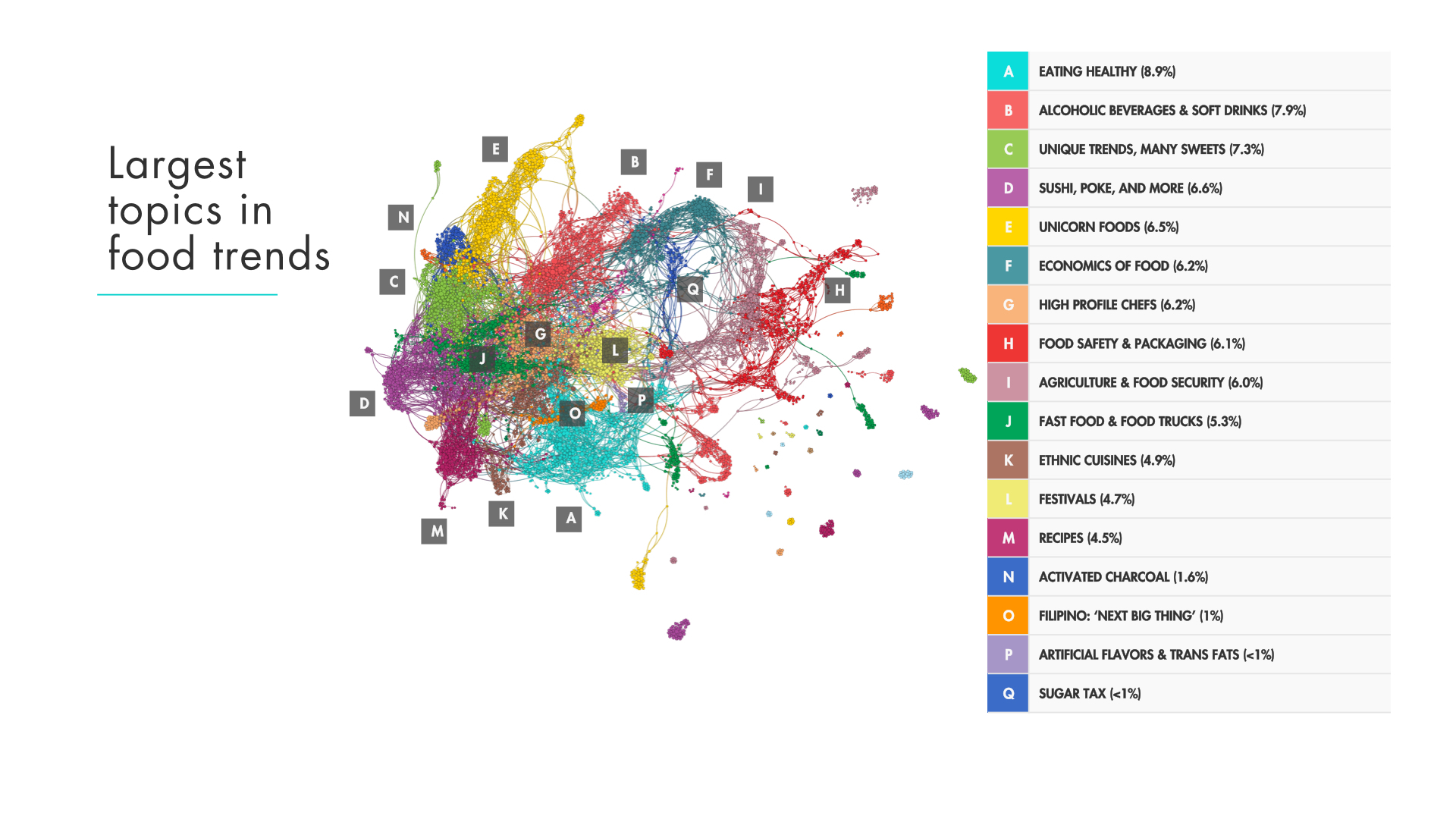 In the image above, you can see the original network broken down into unique topics. Each node represents an article and clusters form when many articles share strong semantic similarities, revealing topics. "Healthy Eating" owns a majority space at 8.9% followed closely by "Alcohol Beverages & Soft Drinks", "Unique Trends, Many Sweets", "Sushi", and "Unicorn Foods".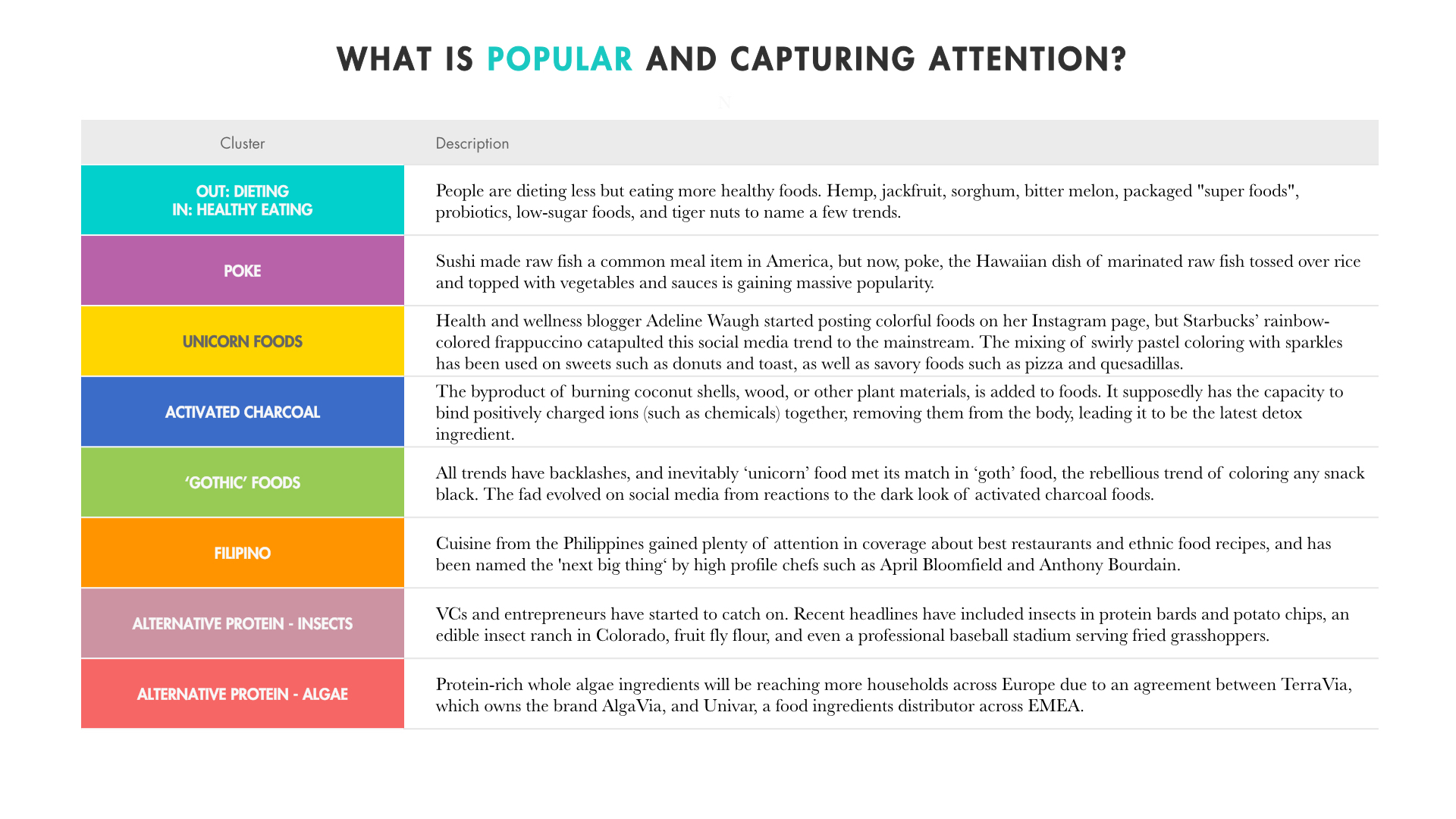 8 unique themes came up repeatedly across these clusters. The image above shows the emerging themes ranging from healthy eating, activated charcoal, to alternative proteins.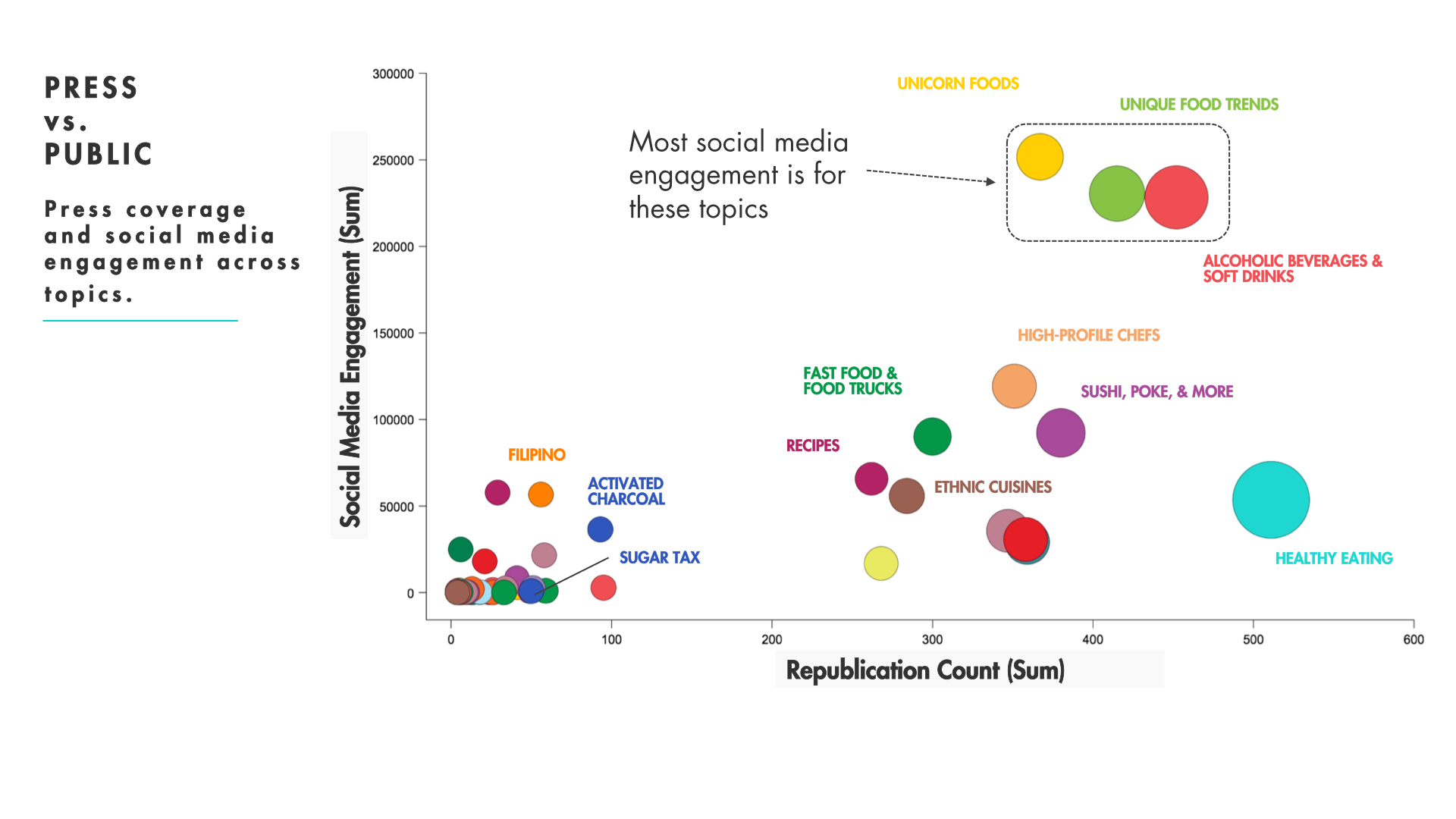 But how do these trends compare across media press coverage and social media engagement? In other words, we wanted to look at which of these topics are being written about most in the media and which are most engaged with on social media. We moved over to the scatter plot view [see above]- each node represents a cluster of articles, i.e. topics, while the size of the node represents the amount of articles in that cluster. "Healthy Eating" was written about most but the most socially engaged topics were "Unicorn Foods", "Unique Food Trends", and "Alcohol Beverages & Soft Drinks"
Read part 2 here. If you have any questions, please email us at hi@quid.com
Intelligence in your inbox
Sign up for a monthly look into how data and visualization are changing the way we view the world.