Photo credit:
Photo by mawieser
Meditation has gone mainstream, says business publication Quartz, and it used Quid to help prove the point. 
In a recent report, Quartz found that Silicon Valley investors are fueling the trend, with Y Combinator, HealthX Ventures and others pouring millions into everything from meditation-related apps and platforms to rehab centers.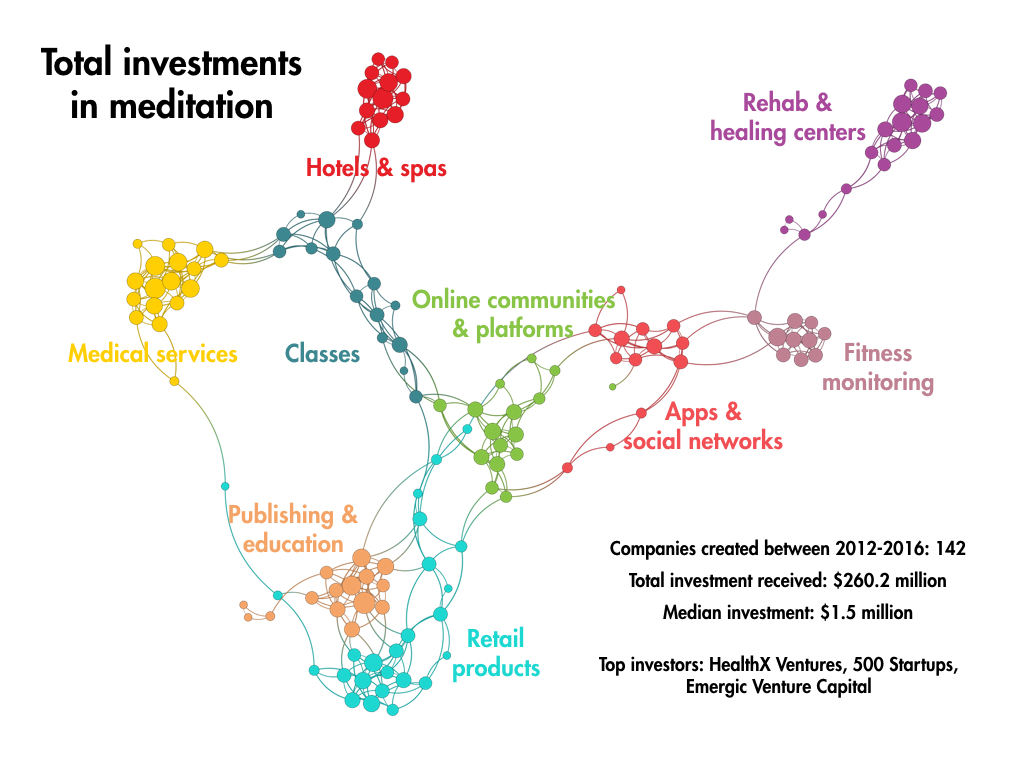 Several prominent tech CEOs meditate, and scientific studies since 2012 have found that the practice increases empathy, boosts brain efficiency and can even battle a respiratory infection. So, if meditation is on your list of resolutions for 2017, no matter what type, there will likely be an app for that. 
Intelligence in your inbox
Sign up for a monthly look into how data and visualization are changing the way we view the world.