Navitas Ventures' latest project is nothing if not ambitious. 
The venture arm of Australia-based global education provider Navitas is using Quid to map the global ed tech landscape, including some 30,000 education businesses. 
Their question: What will education look like in 10 years?
Currently, their Landscape 2.0 project includes 5,000 global companies representing $40 billion in investment from more than 50 countries. Navitas Ventures has so far identified 23 innovation clusters and 8 main stages in the "next-generation learning lifecycle." At the intersection of education and technology, they believe, is a new type of learning journey, one that will shape the future of education.
Navitas Ventures CEO Patrick Brothers and his team are using Quid to "identify organic clusters of innovation, rather than conforming to traditional rules or linear models," they wrote in a recent blog post. "Networks like these help us visualize complex trends. This in turn lets us make comparisons, and reveals multi-dimensional relationships so we can build more accurate frameworks — and make smarter decisions."
Look for Quid and Navitas Ventures at the upcoming ed tech conference ASU + GSV Summit, May 8-10 in Salt Lake City. Navitas will launch the Global EdTech Census and present findings from Landscape 2.0.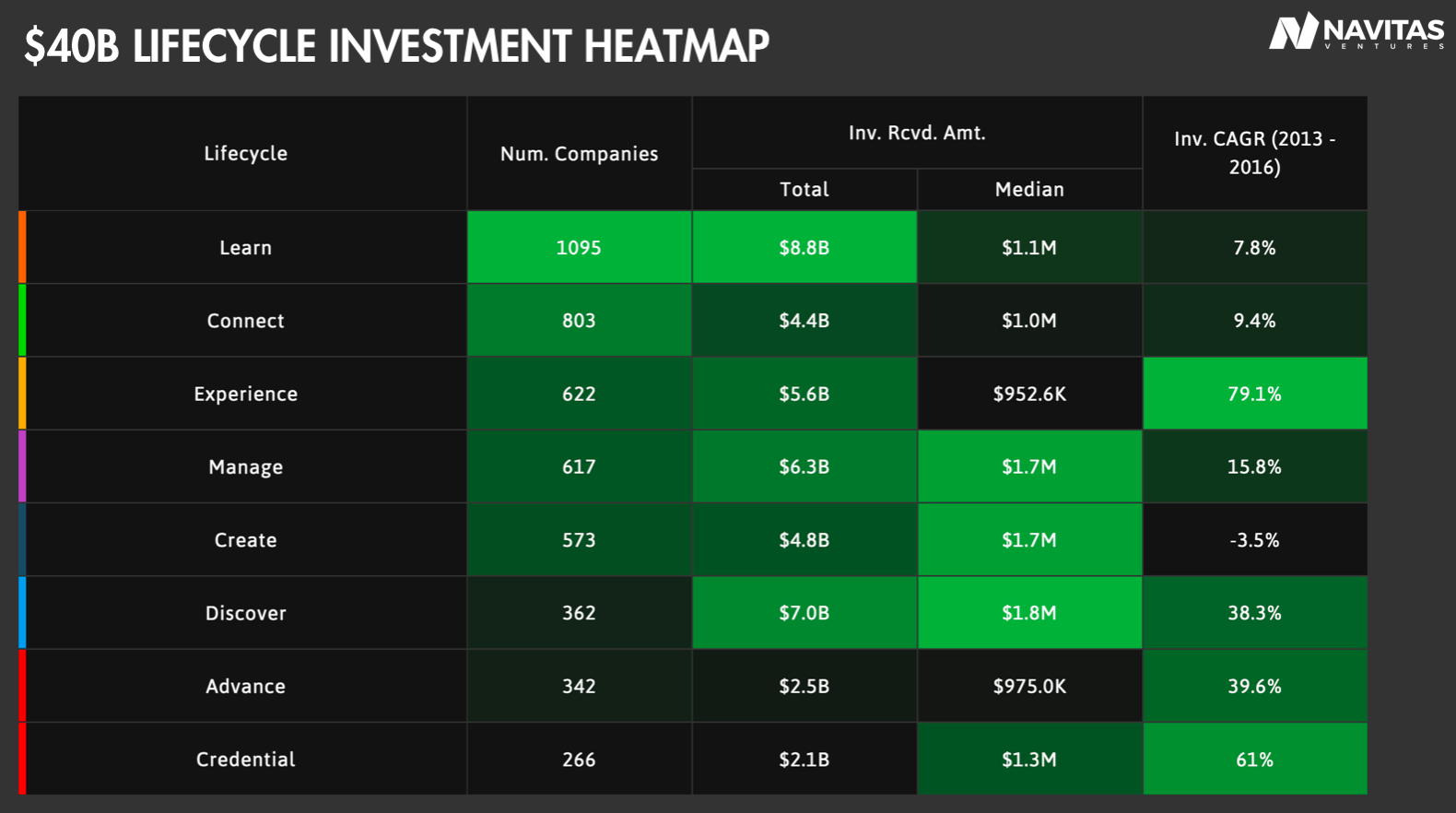 Navitas Ventures uses a Quid Heatmap view to track investments in 8 main categories of education companies.
Intelligence in your inbox
Sign up for a monthly look into how data and visualization are changing the way we view the world.