In the Press
Here's a breakdown of what Russia's Twitter trolls actually talked about
Russian trolls tweeted about a broad spectrum of controversial topics from across the political spectrum, according to an analysis performed by a Johns Hopkins University student using Quid. Andrew Cook scanned nearly three million tweets from accounts connected to the Kremlin-backed Internet Research Agency to see what topics trolls tweeted about, and if there were coordinated efforts to reach both right and left-leaning audiences. The tweets, recently published by FiveThirtyEight, were part of an sophisticated Russian effort to sow political discord in America before and after the 2016 presidential elections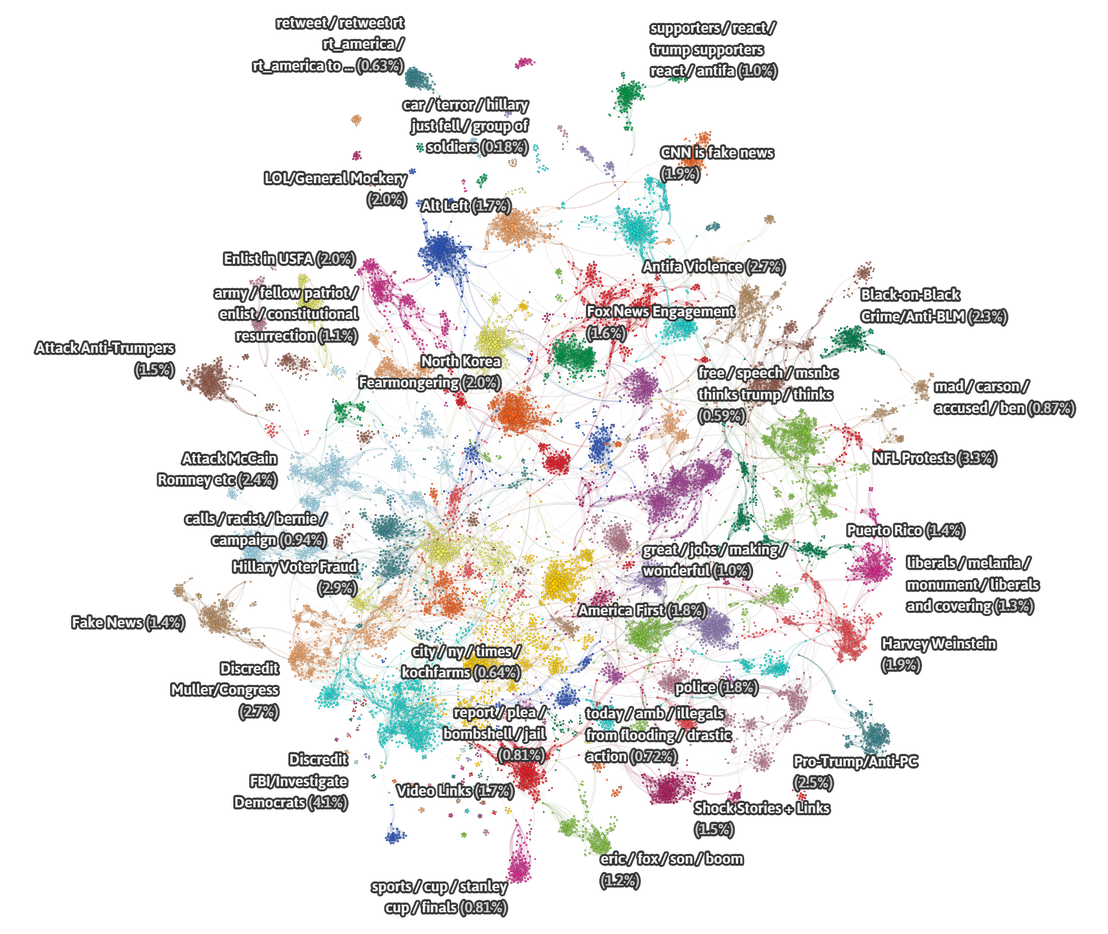 Quid algorithms found that Russian accounts frequently mentioned fake news, the NFL protests, American jobs, and FBI bias when targeting audiences on the right. For those on the left, they devoted more time to racism, police brutality, and the Black Lives Matter movement.
Click here to learn more about the analysis on FiveThirtyEight. Have a topic you want to explore? Reach out to us at hi@quid.com
Intelligence in your inbox
Sign up for a monthly look into how data and visualization are changing the way we view the world.