How To
Export Quid to PowerPoint
When you're in the middle of a Quid project and looking to share it with clients or colleagues, you can now export 'saved views' directly to PowerPoint. With this new feature, creating Quid outputs is faster and easier.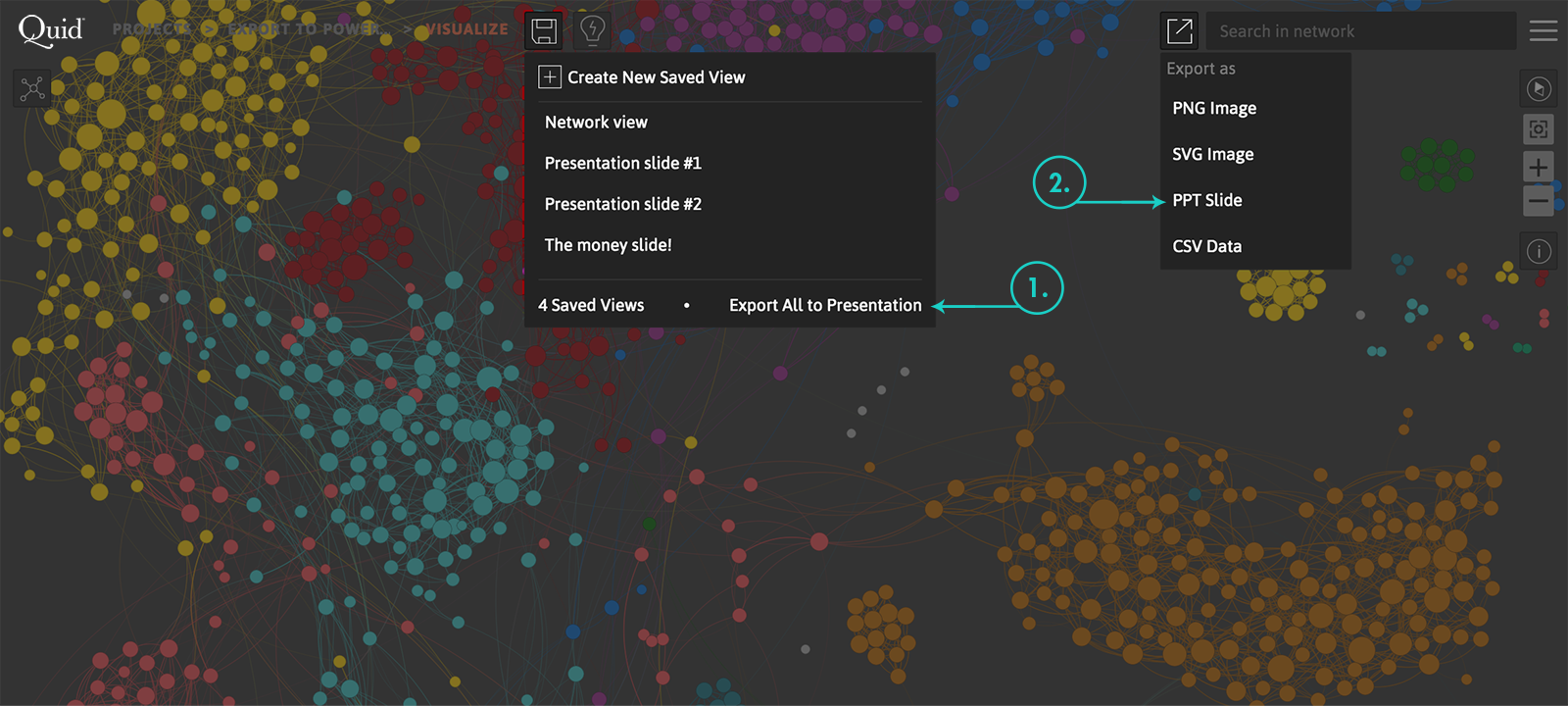 Two ways to create beautiful presentations:
1. Bulk export saved views:
After creating multiple saved views, you can export your entire analysis by clicking "Export All to Presentation" on the saved views menu.
2. Export current view:
Just need one image?  You can also export your current view to PowerPoint by clicking "PPT Slide" on the new Export Menu.
Questions?
​​​Please contact your account representative or visit the resource center for more information.
Intelligence in your inbox
Sign up for a monthly look into how data and visualization are changing the way we view the world.