Announcements
Become a Quid master with our newly launched Quid University
As a part of our customer-centric philosophy at Quid, we are always looking to help our customers obtain deep, actionable insights to make effective business decisions. At the beginning of 2019, we used Quid to do an analysis of key product pain-points to understand where users have the most trouble using Quid, and set a goal for ourselves to create a better training process for our users by the end of the year.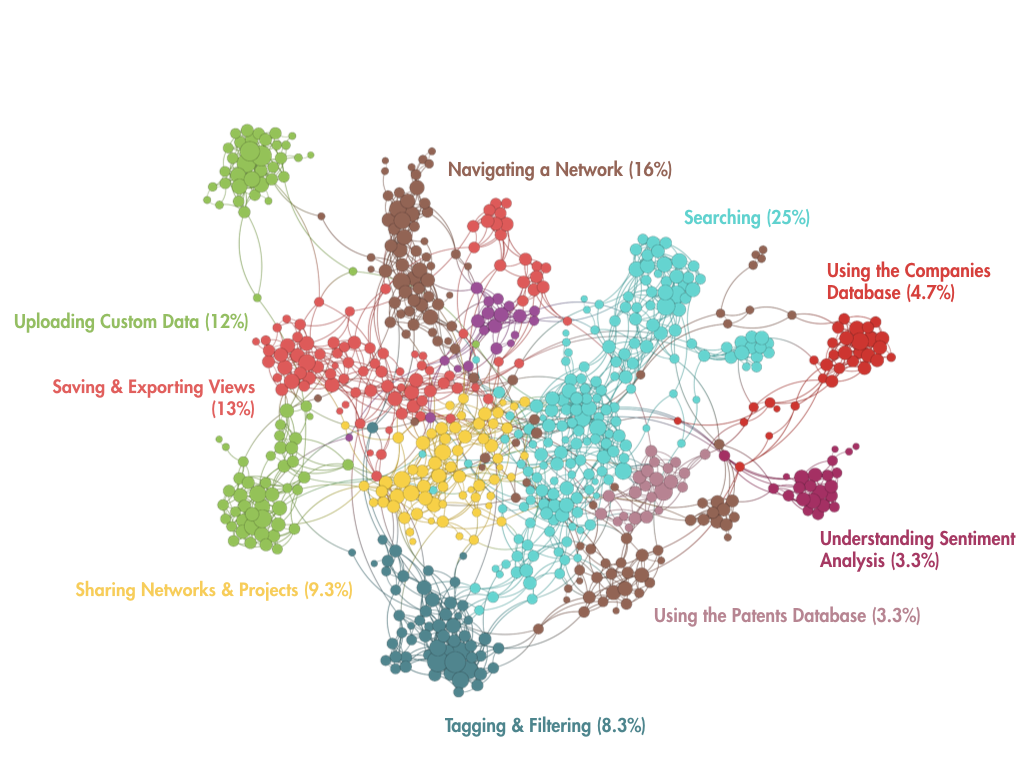 With that, we are thrilled to announce Quid University, a new, on-demand training resource for all Quid users to get familiar with the platform, gain exposure to use cases, and learn advanced analysis techniques. We partnered with Skilljar, an industry leader in customer education, to help our users become self-sufficient through an engaging training series. Quid University hosts these resources for new and advanced Quid users:
New User Training Program and Practice Tests
This 90 minute video-based series teaches you the fundamentals of the Quid News dataset and how to create our five most popular use cases. Start here, and learn how to create a complete Quid News analysis.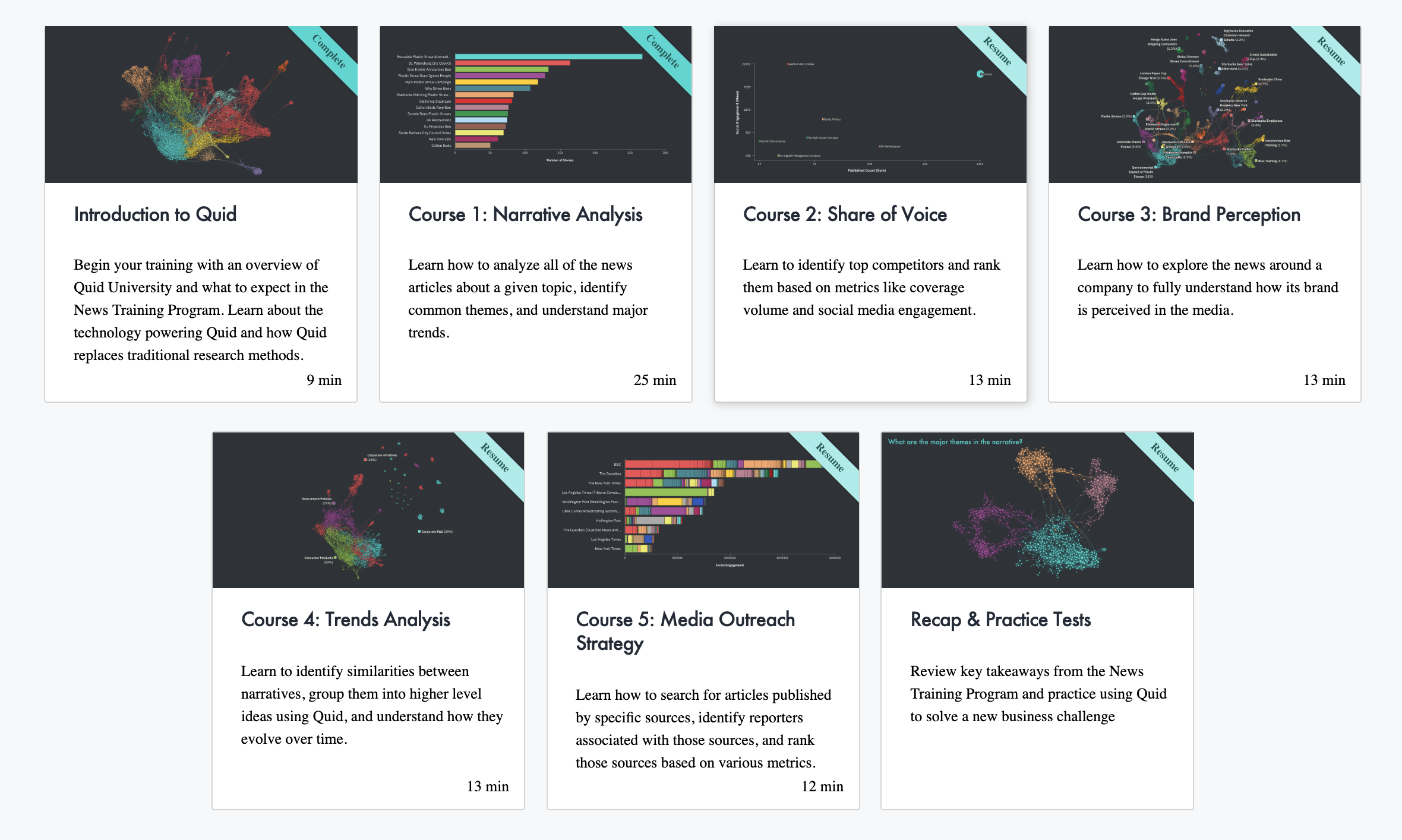 Playbooks
Each playbook is designed to be a step-by-step guide on how to solve different business problems with Quid. From identifying market opportunities to understanding customer needs, building awareness, and mitigating risk, playbooks teach you to re-create popular Quid use cases across all of our data sources in less than an hour.

Intelligence in your inbox
Sign up for a monthly look into how data and visualization are changing the way we view the world.